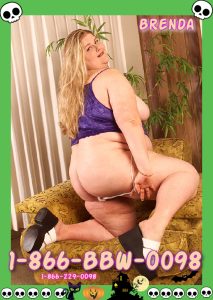 You cum into my office and make yourself comfortable. You have a confession to make. You have come to me for Giantess Phone Sex Therapy. You have always fantasized about big women. The bigger the better. Our big round curvy soft fluffy sexy bodies. Our huge tits and asses bulging out of our cloths stretched thin.
Tell me when this started? A teacher, a relative or the baby sitter perhaps? When was the first time you knew you craved larger than life ladies? You lust for 400+lb vixens invades your thoughts. Day after day you day dream of climbing on top of a woman three times your size. Ironically your a very slender short man whom craves very large ladies. But you can't help it can you.
There is just something about our size, our bodies and the way we smell that gets you going. Have you ever been with a large woman? Tell me about it. did you like how hot warm and sweaty her body felt against yours? The way the weight of her crushed upon you. Getting lost in her fat tits and fat ass? Her squishy rolls cushioning your every thrust as you fucked her?
Did you feel like you were about to be swallowed? That at any moment this Giantess might eat you. But you continued to slide your big hard cock inside her. You just couldn't stop sucking on her big huge floppy saggy tits. Then you bent her over on all fours. Her big fat round ass right in your face. Did you bury your face in her sweaty ass and pussy? Taking in the sweaty wet sight feel and smell of her big fat bottom?
You rubbed your dick all over that fat ass didn't you. Why don't I bend over in my dress  as you tell me about it. Its ok you can stroke your cock as you look at my fat naked ass. Describe to me how good it felt to finally fuck her fat ass nice and deep with your dick. Getting lost inside her as you fought to fuck her. Holding on to her massive ass for dear life as she bounced against you.
Don't worry all our Giantess Phone Sex Therapy sessions are kept in confidence. Call me, lets work through this together! I will help you admit your love of large women. Your desire for Giantess ass and cunt.
Call 1-866-BBW-0098 ( 1-866-229-0098) for more!
Email me at: sweetbrenda254@outlook.com
Want to see more of me? Buy my pictures at the link by clicking >here<